Purpose
AND THEN YOU JUST.FUCKING.CHOSE.
You already know how it was that you got to the place you're hoping to go, there's not a single place, not a single 'level', not a single vision, not even the smallest whisper of what could be which you don't have written inside of you,
and just waiting for the bit of it all when YOU wanna show up.
Picture it like this –
The soul you.
That 'next' you.
That higher self and beyond you.
That you who is doin' the thing of bein' the EVERYTHING you wish and hope to one day attain –
SHE is already over there somewhere, waiting.
She exists.
She is complete.
She lives and breathes.
And she is impatient and frustrated AF because the only thing stopping her from actually going out into the world and being EXPRESSED in her beingness is –
YOU refuse to just go and meet her, become one with her, integrate into her, and say yes to the fact that you already get to do life THAT way.
Because you're busy playing out an entire different paradigm of life which, for some God forsaken reason, you think you have to maze your way through and hope to be lucky or skilled enough to come out the other side of and graduate into your one day life.
The God forsaken reason being, of course, that they told you this is how it is.
You accepted that this is how it is.
And so you continue to perpetuate the belief and thus reality that this is how it is!
So she sits.
That YOU of the future who could play in the now, and gift all of us, if only you'd let her.
And she waits.
And she is frustrated, over it.
But also compassionate, because ultimately?
She gets it.
She gets that you're not ready.
That a part of you deep down ABSOLUTELY knows you could just choose to be it, become it, have it, all of it.
But that you need to first dance a lil more with your fears.
Pursue your what ifs.
And work with that struggle and push story a little longer.
So she smiles.
And she waits.
Rolls her eyes.
And she waits.
Wishes and wonders.
And she waits.
Is THERE for you the whole time, nowhere else for her to go –
as she waits.
Waiting for the day when you will have had enough,
when you decide you've done enough,
when it hits you that you always were enough,
when something happens and you scream THAT'S enough
or when life has had enough of you and spits you forward at her in messy dramatic glory
or,
(and we'd rather not speak of this yet we must)
the day when you say goodbye to this life,
never having become one with her
never having let her express beyond her being
because you never let enough be enough
and that alone was the actual thing, the ONLY thing which was NOT enough
because in the end
and through it all
and with her and it ALWAYS there for you, your LIFE always there for you just waiting for you to say yes to and walk into,
you still had to choose
you still had to choose
you still had to choose
And so, picture this –
you just fucking choose.
Today.
No more questions.
No more what ifs.
No 'I gotta or I should'.
You just get up,
and you turn in the complete opposite direction of where you normally go and who and what you usually be,
and you just calmly walk into the THIS IS NOW MY LIFE,
of what ALWAYS ALWAYS WAS.
Because finally,
you dropped the world away,
Remember –
Life is Now. Press Play! 
Kat x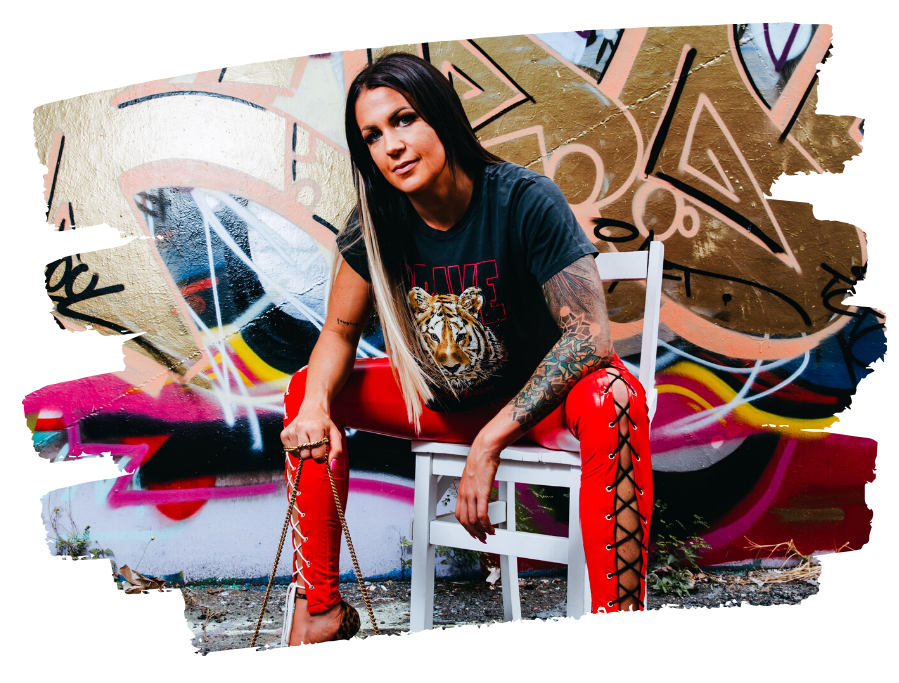 PS.
I am so so excited for next week, and our official kick off! I can feel the buzzy vibrant alive energy of it already!
I'm talking about my all new low cost mastermind, The Screw the Rules Mastermind, which starts next Monday!
https://www.thekatrinaruthshow.com/screwtherulesmastermind/
If you've been waiting for someone to affirm what you DEEPLY fucking know, which is that MASSIVE money results, MASSIVE impact and legacy, CONTINUAL flow of EXACTLY the clients and customers you want, exactly the kind of audience you want, and being surrounded by badasses and a mentor who GETS you … is on the other side of you going FUCK it, I'm all in on doing the work I came here to do in the way I came here to do it, right down to the final dot point on ANY of it … all while enjoying continual FUN, adventure, and just a PLAIN GOOD FUCKING TIME with it all …
THIS IS ME TELLING YOU.
Screw the Rules baby. YOU NEVER BELIEVED IN 'EM ANYWAY.
https://www.thekatrinaruthshow.com/screwtherulesmastermind/ to know more, and then message me to talk.